THE BOOK!

The Profitable Investment Book
Is about to hit "The Street"!
The purpose of this book is to provide all the necessary information so that you can acquire new skills
and expand your knowledge, in order to accomplish profitable investments in the stock market!
If you were wondering if the good times were over and you missed them... Think again!
It's time for a serious, profitable perspective that only comes from knowledge.
This book intends to not only provide advice on investments for beginners,
but also aims to offer fresh ideas for experienced investors.
It includes advice ranging from the best investments for young people, to how to find a stockbroker.
Coupled with such advice, it offers a comprehensive outline of many major terms and important phrases
that the reader would need to be familiar with upon their embarkation into investment.

I. E. C. Haramis'
The Stock Market Guide To Profitable Investments!
© ®

Will Soon Be Available In A Downloadable e-book pdf Format,
and in Hardcopy in English, Greek, Spanish, French and Italian!
Many more Specific Country editions will soon follow!
If you find our online site helpful
but want a complete guide to investing always at your fingertips,
This Will Be The Book For You!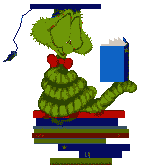 More Details... Soon!


Back to the First Page | Back to the Investor Education
ATTENTION: Stock market investments are risky!
They don't provide fixed returns and past performance doesn't guarantee future results.
All securities investments entail the risk of great and sudden financial loss.
WARNING: Don't make another investment or even think of the stock market...
...Until you read all the contents of THE BOOK!