Customer
Support and Service
We provide you with a Dedicated Account Executive
and a team of Customer Service Specialists.
Whether you have a question regarding any of our services,
a trade you wish to place or how to take advantage of our
research, our experienced team of Dedicated Specialists
is here to give the answers you need.
Please, feel free to contact us at any time!
ISHYS S.A. ( A.E.L.D.E. )
36 Skoufa St. Kolonaki 10672 Athens, Greece
TEL.: + 30 1 3648207 FAX: + 30 1 3648208
Get In Touch With Us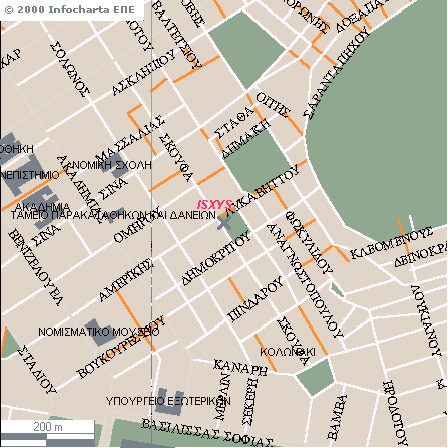 Directions:
From Omonia Square towards Kolonaki Square, we are located on the left side of Skoufa St.,
between Omirou and Likavitou streets, on the ground floor, first door to your right.
Ring the door bell "ISXYS".

Get In Touch With Us | We Respect Your Privacy | Who Are We?
Customer Testimonials | Send Us Your Questionsa and/or Comments | Open A Cost Free Account
Commissions and Expenses | Password Security | Read and Learn to Invest | Terms of Service | Jobs